~~~
Insane Medicine: How the Mental Health Industry Creates Damaging Treatment Traps and How You Can Escape Them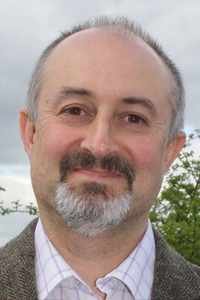 By
October 12, 2020
Editor's Note: Over the next several months, Mad in America will publish a serialized version of Sami Timimi's book, Insane Medicine. In this blog, he introduces the book. Each Monday, a new section of the book will be published, and all chapters will be archived here. 
Preface: Why I Wrote This Book and What It's About
At the end of a discussion after a teaching session, a psychiatric trainee colleague of mine made a bet with me that within 25 years there will be a physical test for schizophrenia. As I had progressed through training, the scales had been falling from my eyes. I was becoming increasingly suspicious of the promises of milk and honey for psychiatric technology being just around the corner.
It was the early 1990s, and "decade of the brain" talk was causing great excitement in our teachers. The fevered academic discourse pointing to this or that region of the brain or this and that neurotransmitter receptor existed in a different world to the psychiatric wards I worked on. Patients, all too often, were objects of fear, loathing, or paternalistic sympathy. Psychiatrists acted as glorified pharmacists usually adding medications and diagnoses to someone's health records, while nurses struggled to deal with the emotional intensity of these deeply untherapeutic environments by trying to work out which patients had behavioural problems (and were therefore "personality disorders") in order to lobby for their discharge and which ones were "ill" and therefore merited sympathy and more medication.
To survive as a psychiatrist, several of my senior supervisors warned me, I needed to learn how to cut off my emotions when dealing with patients. To be objective, I had to become un-empathic. I was never able to master that skill.
Those 25 years have come and gone. No test has emerged, not for schizophrenia or any other so-called psychiatric diagnosis. I became a child psychiatrist to escape the oppressive world of faux diagnosis and brain numbing sedatives, only for child psychiatry to get sucked into the pseudoscience scientism and for children to become the latest victims of the cruel, violent, and dehumanising mental health systems we created.
I have written this book as a warning to all who are contemplating engaging in mental health services, have engaged with mental health services, or continue to engage with mental health services, and to those who love and care for them.
…End of extract…
…For more, please go to What's wrong with psychiatric medicine.***
~~~